Technical Tour: Dismeco treatment plant
DISMECO Srl is a company specializing in the treatment and disposal of waste electrical and electronic equipment (WEEE), which operates as part of an environmental project that has among its cornerstones process excellence for maximum recovery of materials and the total regulatory compliance.

Besides industrial and technical activities, the company carries out also educational activities and research projects, collaborating with environmental associations.

Their Borgo Ecologico® project, unique in its kind, operates as a multi-platform where industrial activity takes place along with the production of clean energy thanks to state-of-the-art photovoltaic technologies.

In this place Dismeco carries out:
activities aimed at maximum recovery of raw materials;
educational activities for schools, in order to effectively show students the actual phases connected to the recycling processes of electrical and electronic waste;
collaborations with Universities, such as that of Bologna or Modena-Reggio Emilia;
participation in international projects, such as the European Project Relight in collaboration with the Chalmers University of Technology in Goteborg and a pool of European companies;
collaboration with the Penitentiary Institutes of Emilia Romagna for the education of prisoners who deal with WEEE dismantling as part of the activities typically carried out in these Institutes.

Dismeco Srl has been operating in Marzabotto (Bologna, Italy) since November 2010 with the most modern treatment systems.

One particularly innovative plant is their highly automated handling and preselection system - totally engineered by Dismeco - which allows to intervene on WEEE equipment by extracting the significant components "before" shredding, unlike most traditional systems, through a selective separation process of the different plastic and metal materials, thus allowing for an optimal recovery.

Dismeco also has two other treatment plants, the first for monitors, the second for fluorescent lamps: both plants carry out the recovery of glass and other connected components, with separation of harmful substances, represented by fluorescent powders.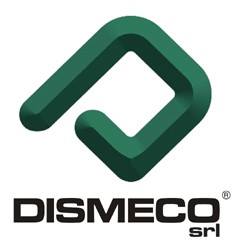 Contacts
DISMECO Srl
Via Lama di Reno, 32
40043 Marzabotto (BO), Italy
Tel. 051/6751463
Fax: 051/843072
Website: www.dismeco.com