Virtual Platform
SUM2022 will be held face-to-face. All the speakers will deliver their presentation in person.
Participants could also attend the Symposium virtually (the entrance fee remain unchanged regardless of the selected registration option - in person / online participation).

Our virtual platform and mobile app, powered by Whova, will allow participants to watch all conference sessions from wherever they are in the world and interact with on-site speakers and delegates.
The platform will be accessible from any device (phones, tablets and computers) and will keep you updated on all conference activities and news.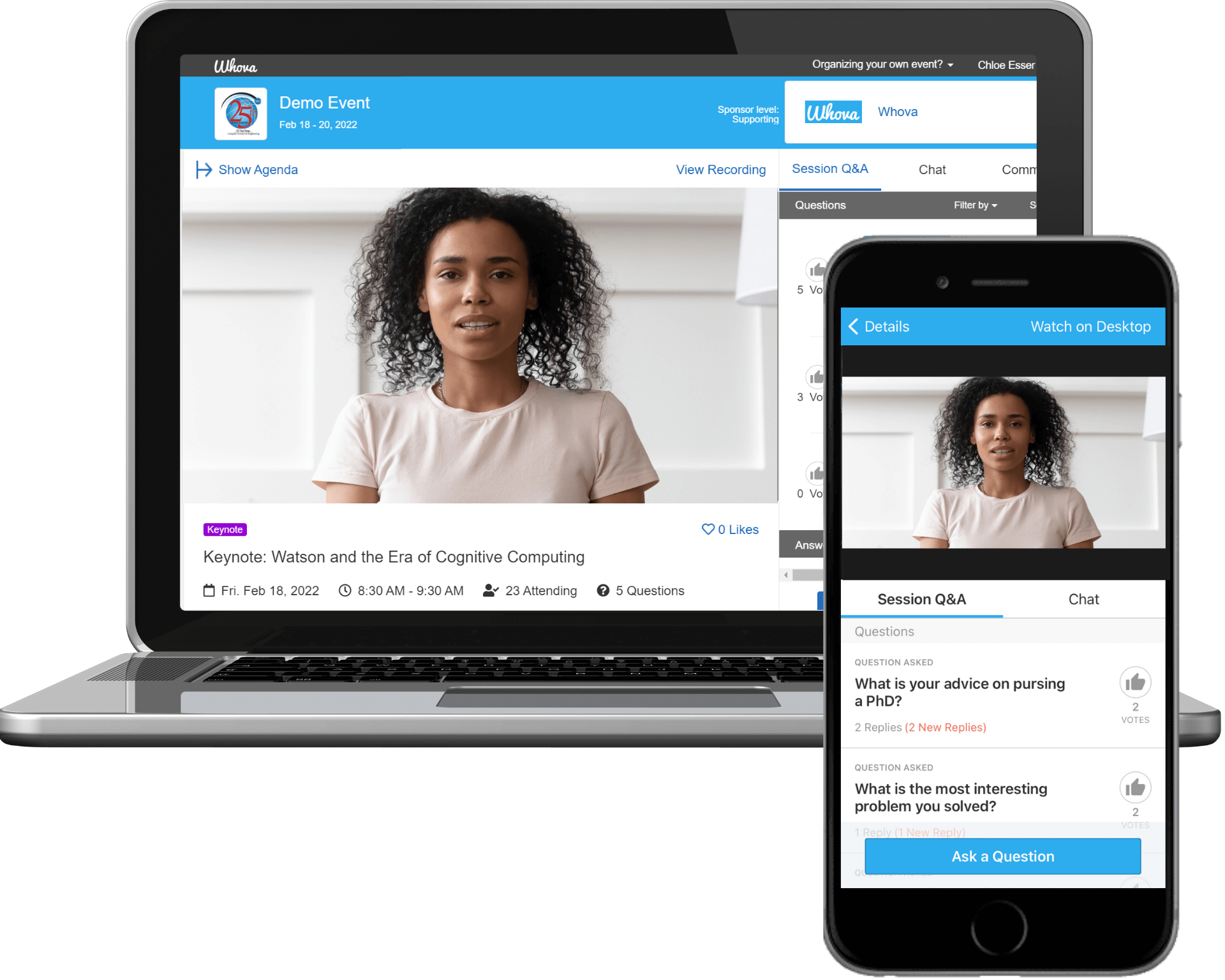 All delegates will be able to:
view the agenda, explore sessions and build their personal schedule
watch all presentations in live streaming
join live discussions and Q&A chats
read speakers' profiles and download their conference papers
network with other attendees via chat and video calls
share photos and posts on the social wall
view info and profile of Companies
browse through all posters and watch the discussions by their authors
rewatch every session on demand after the conference!

INSTRUCTIONS FOR DOWNLOAD

Desktop version (for computers)
The virtual platform is accessible at: https://whova.com/portal/webapp/sceau_202205/
To enter the Symposium, log in or click "Sign up here" to create a new profile with your email address.
Please make sure to use the same email address you used when registering for the Symposium and you will automatically log in to the event page.

Mobile app (for smartphones and tablets)
The mobile app is available in the App Store and Google Play Store:
1. Download the Whova app
2. Sign up with the same email address you used for registering in the Symposium
3. Click on the event SUM 2022