A2A Ambiente
A2A Ambiente is part of the A2A Group - Italian multi-utility company with over 100 years of presence on the territory - and is a leader in Italy in the environmental services sector and in recovery of materials and energy through the valorization of waste, with plants equipped with the most innovative technologies. The main data of A2A Ambiente are the following:


5 MILLION TON OF OVERALL MANAGED WASTE
3,6 MILLION SERVED PEOPLE
Waste treatment assets: 8 WtE plants that include also three high efficiency cogeneration units serving district heating in Bergamo, Brescia and Milano, 16 material selection/recovery plants, 8 MBT plants and 3 treatment platforms for industrial waste
800 GWh/year ELECTRIC ENERGY
400 GWh/year THERMAL ENERGY

From urban street cleansing to integrated waste management, up to recovery of materials and energy, for A2A Ambiente the path is from the end to the beginning with a vision towards circular economy.

A2A Ambiente is therefore leader in the entire waste management value chain up to the transformation into new materials towards production and consumption cycles. A2A Ambiente applies the best technologies and gives the utmost attention to environmental performance.

The 2018-2022 industrial plan includes significant development actions and significant investments to strengthen the assets dedicated to material recovery, increasing the positioning of A2A Ambiente in most of the fundamental nodes of waste circular economy.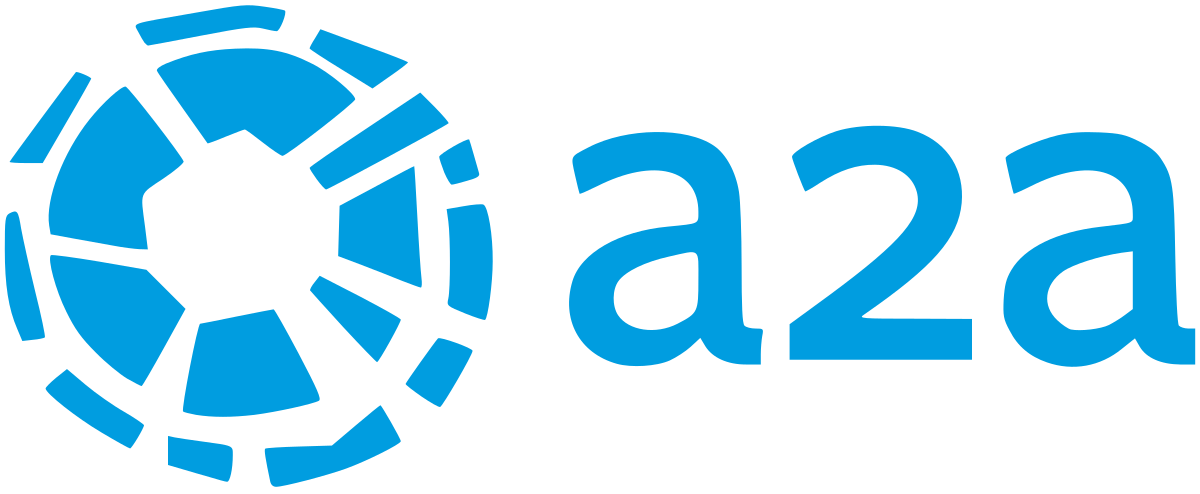 Contacts:
Via Lamarmora 230
25124 Brescia (IT)
Tel. +39 030 35531
Fax +39 030 3553204
email: a2a.ambiente@pec.a2a.eu
web: www.a2aambiente.eu