RMB S.p.A.
RMB is one of the main multipurpose platforms in Europe for treatment aimed at the recovery of special, hazardous and non-hazardous waste. Since 1981, it has been recovering resources from waste, managing the complete cycle with the utmost respect for the environment.
The Polpenazze del Garda (BS) platform operates under an Integrated Environmental Authorisation (AIA-IPPC), issued by means of the Executive Act of the Province of Brescia no. 7688 of 19/12/2014 which authorises the collection of 720,000 tonnes of waste per year.
RMB has an integrated Quality - Environment - Occupational Health and Safety Management System certified in accordance with the ISO 9001:2015, ISO 14001:2015 and ISO 45001:2018 standards which accredits, among other things:


Certification for the production of End of Waste iron, steel and aluminium in compliance with the provisions of "Council Regulation (EU) No 333/2011 of 31 March 2011";
Certification for the production of End of Waste copper in compliance with the provisions of "Commission Regulation (EU) No 715/2013 of 25 July 2013".

The platform is equipped with numerous plant sections, with simple and complex technology, studied and designed to optimise the treatment and recovery of the following types of waste:


Bottom ash from waste-to-energy plants, coming from municipal and special waste and metals decomposing therefrom;
Excavated earth and rocks from contaminated land reclamation activities;
Reclaimed end-of-life vehicles and parts thereof;
Ferrous and non-ferrous metals, deriving from the crushing of vehicles, from collection or from selection
and enrichment plants;
Packaging and similar materials;
Other types of waste provided for in the authorisation.

RMB ensures its focus is always on research and upgrading to new technology: all the plants currently present in the company have been conceived and designed by its technical department, which boasts expertise resulting from 35 years of experience in the sector.
Thanks to its expertise, RMB reaches very high standards of separation and conversion of the different metal fractions (ferrous and non-ferrous) and guaranties their total reuse in steel mills and foundries, according to the most virtuous practices of Circular Economy.

BROCHURE PDF - DOWNLOAD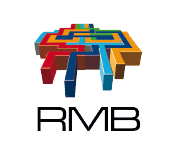 Contacts:
Via Montecanale, 25080 Polpenazze del Garda, Brescia - Italy
Tel. +39 0365 674213
www.rmbspa.com

Linkedin
Facebook
Instagram