La Filippa
"La Filippa is something different"

La Filippa is a newly designed landfill for non-hazardous waste. It is located in Cairo Montenotte (Savona, northwest Italy).
The Filippa Responsive System (FRS®) is an innovative, fully tested and certified disposal and recovery model, which combines resources and values with technology and procedures. It goes beyond the market need created by legal waste disposal obligations.

The system provides important benefits:
exclusive and permanent guarantees and safety
immediate and long-term savings
reliability and cost-effectiveness
no environmental liabilities for future generations

By managing the non-exploitable waste fractions that remain after the "4R" process (Reduce - Reuse - Recycle - Recover), La Filippa contributes to the Circular Economy.
At La Filippa, sustainability is seen as a converter that enables potentially negative effects to be transformed into positive effects, thus generating environmental, economic and social value.
In the company's vision, non-exploitable waste is the building block for a new future.
La Filippa invests in human resources, computerised systems and internal infrastructures. It employs efficient and rapid administrative and commercial procedures.

VALUES
Legality, sustainability, safety, transparency, social responsibility and shared value are universal values recognized and adopted by many companies. Yet they have to be more than a simple declaration of intent: they have to be renewed and applied on a daily basis in every activity and decision of the company.

HISTORY
In the late 1950s, Angelo Vaccari, nicknamed Jolly (1930-2010), set up a brick factory in Cairo Montenotte (SV). His sons, Massimo and Carlo (born in 1962 and 1965) joined the company in the 1980s. In 2000, foreseeing the crisis in the construction sector and the saturation of the Ligurian real estate market, they embarked on a path of business diversification by investing in the Green Economy through their holding company Triciclo: "a laboratory of ideas that becomes a factory of the future as the ideas are realised".

The original idea behind the La Filippa landfill, which takes its name from the farmhouse in Cairo Montenotte where a clay quarry was opened 60 years ago, was to re-design one of the most highly contested objects in the world. Right from the development stage, the objective was a landfill that would not only not pollute, but would actually add significant environmental, economic and social value to the area and the community.
La Filippa began operations on 6 March 2008.

CIRCULAR ECONOMY AND COMMUNITY
In 2021 La Filippa decided to produce a document that went beyond a simple Corporate Sustainability Report. It has therefore published a "book" to tell everyone - in part through La Filippa's history - what the circular economy is and why it is so important for our future.

The volume was written by various authors including, in addition to internal company voices, contributions from external experts. In the opening chapter, Sergio Vazzoler, an expert environmental communicator, explains how the circular economy can become a response to contemporary challenges. Ermete Realacci, President of Fondazione Symbola and long-standing representative of Italian environmentalists, offers a glimpse into the future in the concluding chapter. Between these two chapters, La Filippa's history, operations and roots in the Cairese area are recounted by the people who have lived it with passion and responsibility from the very beginning: the founders, brothers Massimo and Carlo Vaccari, respectively Chair and CEO, and General Manager Federico Poli.

The contents are enriched with illustrations by Riccardo Guasco, an internationally renowned artist from Alessandria, whose powerful images successfully capture the essence of the text.
The project is accompanied by a dedicated website with additional contributions such as videos.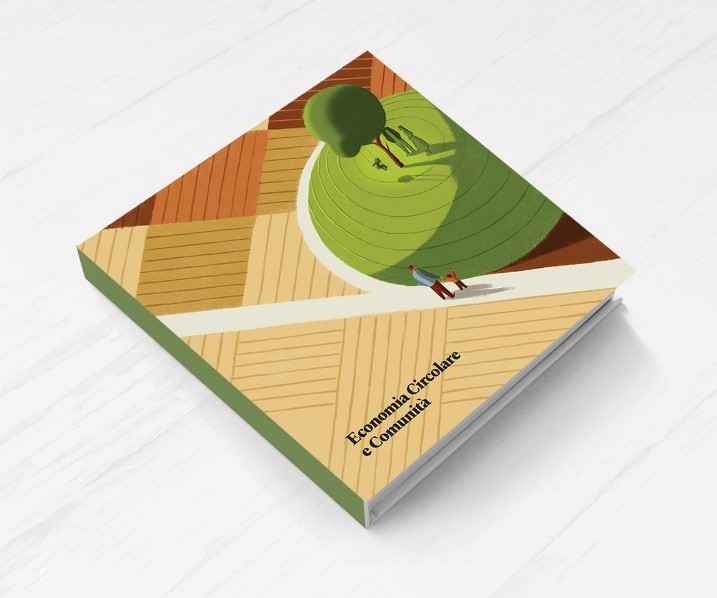 "WHAT DOES A LANDFILL HAVE TO DO WITH THE CIRCULAR ECONOMY" - Watch the video

For further information about La Filippa: videos and pictures.
CONTACTS
La Filippa Srl / Località Filippa
17014 Cairo Montenotte (Savona)
Tel. +39 019 502932
http://lafilippa.it
PRESS OFFICE AND MEDIA RELATIONS
Amapola – Talking Sustainability
Giulia Devani -  giulia.devani@amapola.it